Welcome to Tokyo Disneyland
Yes there is a Security Bag check even in Japan!
This the line for Resort guest only. The line for regular guest is even longer!
No matter which park you go to, Mickey is always there!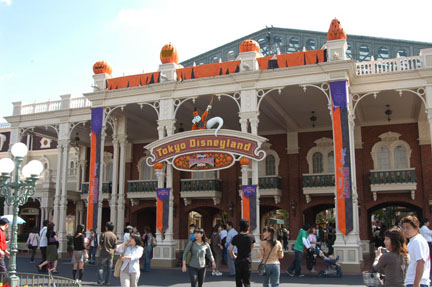 TDL doesn't have a traditional Main Street. Instead they have the World Bazaar, and to protect guest from the unpredictable weather it is under cover.
Halloween is a big here at TDL.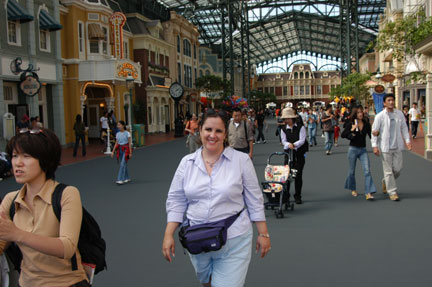 Its' easy to spot Karin in the crowd!
The neatest Stroller Parking I have ever seen!!!!
In honor of the man who started it all!
Looking Back at the World Bazaar from the Hub.
Halloween Decorations Are Everywhere!